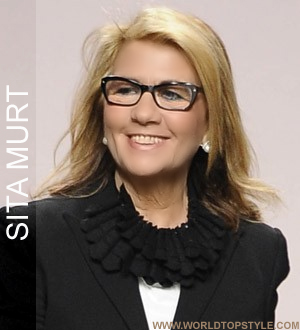 Sita Murt: A leading Spanish fashion designer

Sita Murt is a leading Spanish fashion designer. Born in 1946 in Barcelona, Sita studied at the Sarrià School of Textile Design, managed by Ramón Folch. She married Toni Esteve Enrich, manager of the Esteve Aguilera company founded in 1924 and incorporated as SA in 1965.
Her label 'Sita Murt' is a fast-expanding label that is designed having in mind young, feminine, women who stress on soft, graceful fabrics. The 'Sita Murt' designs are marketed by Esteve Aguilera SA.
Sita is a keen and curious and active designer with a high level of creativity. She keenly explores new materials and illustrates feminine designs.